Heart Lake, Canada: A Hidden Gem in the Great White North
Canada is renowned for its stunning natural landscapes, and Heart Lake is no exception. Located in the province of Ontario, Heart Lake is a picturesque body of water surrounded by lush forests and rolling hills. This hidden gem offers visitors a tranquil escape, making it a perfect destination for those seeking a respite from the hustle and bustle of city life. In this article, we will delve into the beauty, history, and recreational opportunities that Heart Lake has to offer.
Heart Lake, as the name suggests, is shaped like a heart, creating a unique and charming visual appeal. The lake is nestled within Heart Lake Conservation Area, a protected green space that covers approximately 169 hectares. This pristine environment is home to an abundance of flora and fauna, making it a haven for nature enthusiasts and wildlife lovers.
Heart Lake has a rich geological history. It was formed during the last ice age, as the glaciers carved out depressions in the landscape. Over time, the depression filled with water, creating the heart-shaped lake that we see today. Indigenous communities in the region, such as the Mississaugas of the Credit First Nation, have a deep cultural connection to these lands.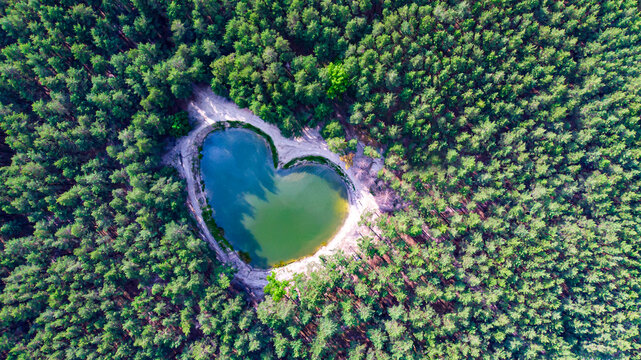 Heart Lake and its surrounding conservation area offer a wide range of recreational activities for visitors to enjoy. Some of the most popular activities include:
The conservation area boasts a network of well-maintained trails, suitable for hikers of all levels. Whether you're looking for a leisurely stroll or a challenging hike, you'll find a trail that suits your preferences.
The park provides numerous picnic areas where families and friends can gather for a delightful outdoor meal amidst the serene natural surroundings.
Fishing enthusiasts can cast a line into Heart Lake, which is stocked with various fish species. It's a great spot to spend a tranquil day by the water.
Non-motorized boating is allowed on the lake, offering visitors the opportunity to paddle around and soak in the beauty of the surroundings.
Heart Lake Conservation Area is a habitat for diverse wildlife. Birdwatchers can spot a variety of bird species, including waterfowl and songbirds. Additionally, lucky visitors may encounter deer, turtles, and other small mammals within the park.
Heart Lake is a year-round destination. In the summer, the lake and its surroundings are lush and vibrant, ideal for outdoor adventures. During the fall, the area is a tapestry of autumn colors, making it a prime spot for leaf peeping. Winter brings opportunities for snowshoeing and cross-country skiing, and the frozen lake becomes a picturesque wonderland for ice skating.
Heart Lake in Canada is a true natural treasure, offering a heartwarming experience for all who visit. Its stunning natural beauty, rich history, and diverse recreational opportunities make it a must-see destination in Ontario. Whether you're a nature lover, an outdoor enthusiast, or simply seeking a serene escape from daily life, Heart Lake and its conservation area provide an ideal setting to connect with the great outdoors in the Great White North.